CHURCH FAMILY MEAL
Potluck style 1st and 3rd Sabbaths monthly immediately following the service. All are welcome to stay for lunch & fellowship. Hosts & Hostesses appreciate your contributions to our meal.
Themes:
March 16 - Irish Favorites
April 6 - Spring Favorites
April 20 - Easter Favorites
May 4 - Mexican Favorites
May 18 - Mother's Favorites
June 1 - Graduation Favorites
June 15 - Father's Favorites
CHRIST OUR RIGHTEOUSNESS CLASS
Sabbath afternoons - meets on non-potluck days after church close to 1 pm in the children's playroom. On Potluck Sabbath we will meet at 1:30.  For questions, call Lorraine Anderson, 503-six9five-3four7five.
FOUNDATIONS OF JESUS FOLLOWING
2nd & 4th Sabbath Afternoons, 1-2 pm Curious about joining the church to follow Jesus, or being baptized? Join us in the Pastor's office to eat snacks, discuss faith, & learn key skills so you can live faith.
SUNDAY MORNING BASKETBALL
8:30-10:00 am - In the gym. Teens will need a parental permission slip signed for them to participate.
PRECEPT
Tuesday, 6:30 pm
PRAYER WARRIORS
Wed. 10:30 am @ Al Schosnig's Home
Wed, 7 pm on break until Spring/Summer
HEART HELP
Wed, 7 pm contact the church office for more info.
PATHFINDERS: "THE MULTNOMAH GUARDIANS"
Thursdays, 6:30 PM
CHOIR PRACTICE
Fridays, 7 pm
GOD, YOU AND ME
March 15, 7 pm Youth Vespers @ Healing Hope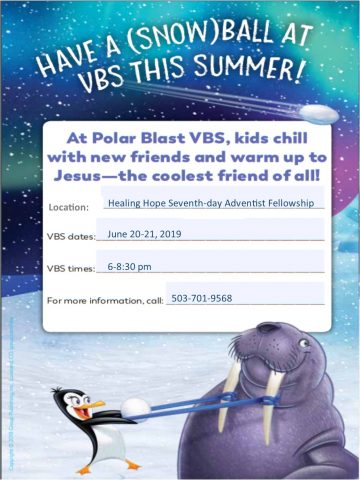 Women's Ministries Upcoming Events
Check out our Ministries page for our schedule of events
HOMELESS MINISTRIES NEEDS
Immediate needs include: Warm Blankets, Socks, Hats, Gloves, Coats, Tents, Tarps, Bungee cords, Hand & Foot Warmers. For more info contact the church office.