About Our Church
We are a community of committed believers in Jesus Christ, living expectantly in the light of His love and His soon coming, and seeking to serve the world around us. 

God's greatest desire is for you to see a clear picture of His character. When you see Him clearly, you will find His love irresistible.

Scripture is a road map. The Bible is God's voice, speaking His love personally to you today.

Jesus is the one who never changes in a universe that always does. Jesus is Creator, Sustainer, Savior, Friend, God's Son, and God Himself!

In the heart of God is a place you can experience as home. God loves you, and wants to spend time with you personally, one on one, as two close friends.
Becoming a Member
If you would like more information about joining our family, click here.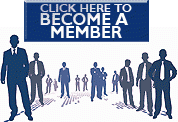 our beliefs
Find info on what we believe here
History of the SEventh-day Adventist Church
This full length movie tells the history of the beginnings of the Seventh-day Adventist Church.